PhDessay.com Review
Overall rating: star star star_border star_border star_border (3.7 / 10)
Minimum Deadline (hours):
3
Service Features
Paper Type
check Essay
check Research Paper
check Dissertation
check Article Writing/Review
check Book Review/Report
clear Discussion Board Post
clear Business Report
Customer Support
clear 24/7
clear Toll-Free
check Online Chat
check English Support
clear Call Back
check E-mail
clear Skype
Free Items
check Title page
check Paper outline
check Bibliography
check Styling and formatting
check Written samples
clear Plagiarism report
check Revision
Overview
PhDessay.com is an online service dealing with writing for academic purposes. As a reply to the numerous requests that we received from students, we made this PhDessay.com review.
The first impression about the company's website is rather ambiguous: the design is modern, but the content is rather confusing. Looking for the full list of services offered by the website, we went to the section "Services", but none of the types of writing were mentioned there. Instead, this section offers to direct us to grammar checker, books, blog articles, etc. We chose the option "other", hoping to see the list of services there, but all we found was the following options: "Essay Writing Service", "Best Essay Writing Service Available", and "Top College Essay Writing Service". Not only do these options remind of some poorly rephrased keywords, they are simply meaningless, and either of them will lead you to a blog article about how great PhDessay.com. We find such organization of their homepage completely unprofessional, and no clear list of services can be found anywhere. As we understood in some time, the button "Write my paper" leads to the order menu, and the types of assignment the website offers are listed there.
Apart from that, the website offers a large database of essays that students can use for their research or as examples for their own papers. Although the idea of getting inspired by someone's essay is good, there is no credible information about who wrote those works and whether they can be regarded as reliable sources.
Prices
No price calculator is provided at the home page, so it is impossible to learn how much your paper will cost until you fill in the whole order form. Even then, you will not see a clear price of your order: Essay Writing Service has an unconventional approach to pricing policy. After you give them your order details, they will be displayed to the writers, who put their bids on your paper. Thus, you cannot just pay and leave, knowing that your paper is being written: you will need to monitor the bids, look through the writers' profiles, make decisions, and only when you choose a suitable writer for a proper price, you will pay. In addition, the prices are higher than average, and depend on your paper's parameters. As an example, for our 5 pages research paper on Literature with the deadline of 7 days and University level of writing, we paid $80, which is very different from our vision of reasonable pricing.
Discounts
We examined all the menus at the website, but no information about discount policy has been found. As first-timers, we were not offered any coupons or special deals, and the email with our inquiry about discounts has been answered with a short message that no discounts are available. Consequently, it can be stated that Essay PhDessay.com does not offer discounts to the new or loyal customers.
Quality
The paper we ordered has been delivered on time, and a copy of the document has been sent to our email address, which is rather convenient. We also communicated with the Writer in the process of the work and it is definitely a positive feature of this service. However, unfortunately, we have nothing to add to the defense of the writing quality. Our paper contained minor typos and formatting errors in references. We also felt like the language was not sophisticated enough as for a University level research paper. Some sentences had an odd structure, and it got us doubting whether the person who wrote them is a native English speaker.
In order to ensure in the objectiveness of our impression, we compared it to the reviews of PhDessay.com on students' forums. The clients of the website complained about plagiarism issues, poor language, outdated sources, and insufficient research. This complied with our assessment of the service's quality of writing.
Customer Support
PhDessay.com is the first website in our experience with no instant chat available. Moreover, there is no telephone number for urgent calls or complaints. All they have at the website is a contact form, where you can leave a message or ask a question, and someone will contact you by email some time later. We also found an email address, which is clearly not suitable for emergency cases either. Such poor client support is an enormous drawback of this writing service.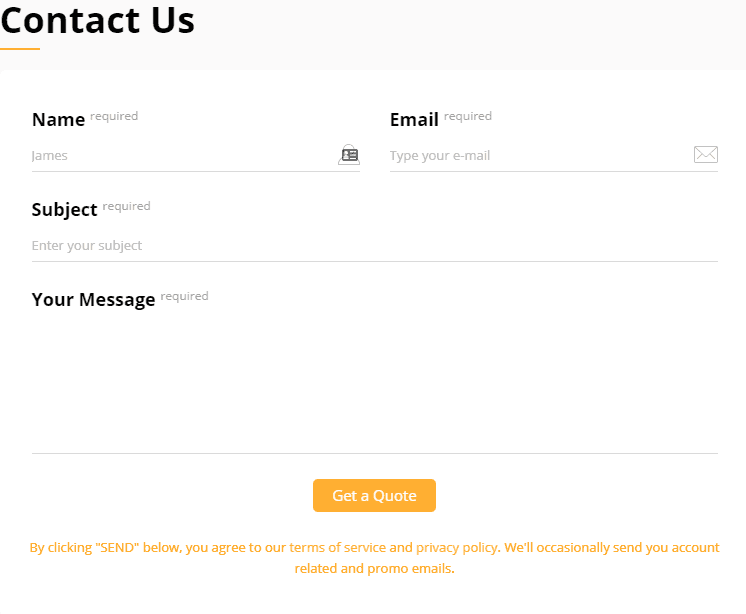 Usability
The website is inconvenient in all senses: the menu, the order form, and the ways of contacting. Nothing is clear, the information is scattered around the home page, and no one is online to clarify anything for you.
Guarantees
PhDessay.com guarantees:
Professional writers;
Proper formatting;
100% authentic works;
Delivering papers on time;
Sensible pricing.
However, our PhDessay.com review shows that these guarantees are just promises.
Advantages
Free essays and blog articles can be used by students. In addition, the papers are usually uploaded according to the deadline chosen by the customers. In addition, a wide range of services is offered by the company.
Conclusion
Our PhDessay.com review discovered that the website is not thought-through well enough, with a rather confusing structure, vague pricing policy and lack of customer support. The overpriced papers of doubtful quality leave us wondering how this company manages to draw the attention of new clients. In any case, one thing is clear: we definitely do not recommend PhDessay.com to our readers.

6

"This is even worse than you think."

Prices star star star_half star_border star_border

Discounts star star_border star_border star_border star_border

Delivery star star star_half star_border star_border

Support star star_border star_border star_border star_border

Usability star star_border star_border star_border star_border

"decent quality for decent prices."

Prices star star star_half star_border star_border

Discounts star_half star_border star_border star_border star_border

Delivery star star star_half star_border star_border

Support star star_border star_border star_border star_border

Usability star star star star_half star_border

"They did not write in English writing style - even after revisions - couldn't get it right."

Prices star star star_half star_border star_border

Discounts star_half star_border star_border star_border star_border

Delivery star star star_half star_border star_border

Support star star_border star_border star_border star_border

Usability star_half star_border star_border star_border star_border

"In my opinion, the price does not match the quality. It is too high for bad papers."

Prices star star star_half star_border star_border

Discounts star_half star_border star_border star_border star_border

Delivery star star star_half star_border star_border

Support star star_border star_border star_border star_border

Usability star_half star_border star_border star_border star_border

"My essay was poorly written, contained grammar mistakes, and the vocabulary seemed to be too complicated. Some of the information had nothing to do with my topic. I will not order there again."

Prices star star star_half star_border star_border

Discounts star star_border star_border star_border star_border

Delivery star star star_half star_border star_border

Support star star_border star_border star_border star_border

Usability star star star star_border star_border

"I hoped for some support with that enormous amount of lab reports and researches. I got a plagiarised paper instead. I could not submit it. Though, they gave me a refund I still had no time to finish all the assignments. I will count on myself in fut..."

Prices star star star_half star_border star_border

Discounts star star_border star_border star_border star_border

Delivery star star star_half star_border star_border

Support star star_border star_border star_border star_border

Usability star star star star_half star_border